MapxencaRS is a high end designer label that makes custom made women and menswear. The label has been started by twin sisters Riddhi & Siddhi Mapxencar in September 2009.
The style of label is western which aims at making structured & conceptualized garments with touch of futuristic elements in it. The embroidery incorporated in garments aims at giving an illusion of print and textures rather just an embellishment.
The garments are made from only pure silks and natural cottons and linen. The label aims at meticulously crafted garments that are stylized and tailored to meet the contemporary fashion lovers.
Riddhi & Siddhi Mapxencar, being twins, they're of course twice the fun, and that joie do vivre was in the air at a private preview of Riddhi and Siddhi Mapxencar's new collection for Lakme Fashion Week 2013.
We have always admired the edgy designs by twin sisters, Riddhi & Siddhi Mapxencar. The duo have always pushed the boundaries to construct their silhouettes and never fear having to experiment with styles outside of the norm.
This season at Lakme Fashion Week, their collection has been inspired by architectural works of the world renowned architect, Zaha Hadid. Her buildings are distinctively futuristic, characterized by powerful, curving forms and elongated structures with multiple perspective points and fragmented geometry to evoke the chaos of modern life. The textures in their garments represent the same ideals. In fact, the works of Zaha Hadid also inspire the colors in their garments.
The Lakme Fashion Week 2013 Preview was held at Dessange, a swanky new salon & spa in bandra, Mumbai. It was a star & celebrity studded event.
Riddhi and Siddhi had the lovely Urvashi Rautela (a winner of the I Am She pageant), model a vibrant design from the collection.
Bubbly actress Vishakha Singh thoroughly enjoyed getting her hair styled in a chic French coif, while singer Ramona Arena unwound from the day's stress with a soothing massage.
Director Lovely Singh, models Anjhula Mya Singh Bais, Sahil Salathia and Cindy Khojol, and actors Ananya Dutta, Shama Sikandar and Alexx O'Nell were among the beautiful people spotted at the preview.
Here are a few of our favorite images we shot at the Dessange Salon & Spa, Bandra for the MapxencaRS Lakme Fashion Week 2013 Preview
Lakme Fashion Week 2013 Mapxencars Preview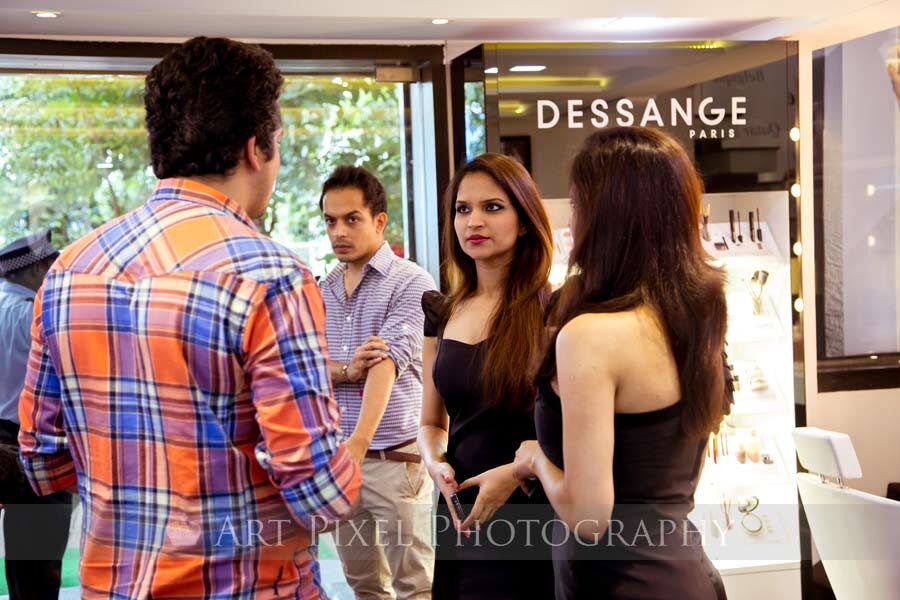 Here is a slideshow version of the pics
Please Note: There are a lot of photos & it may take some time to load the images. After clicking on play, the slideshow will auto play.
For Fashion Photography enquiries, you can contact us here.
Captures from Fashion Photographer in Mumbai, Art Pixel Photography (Amit Desai)